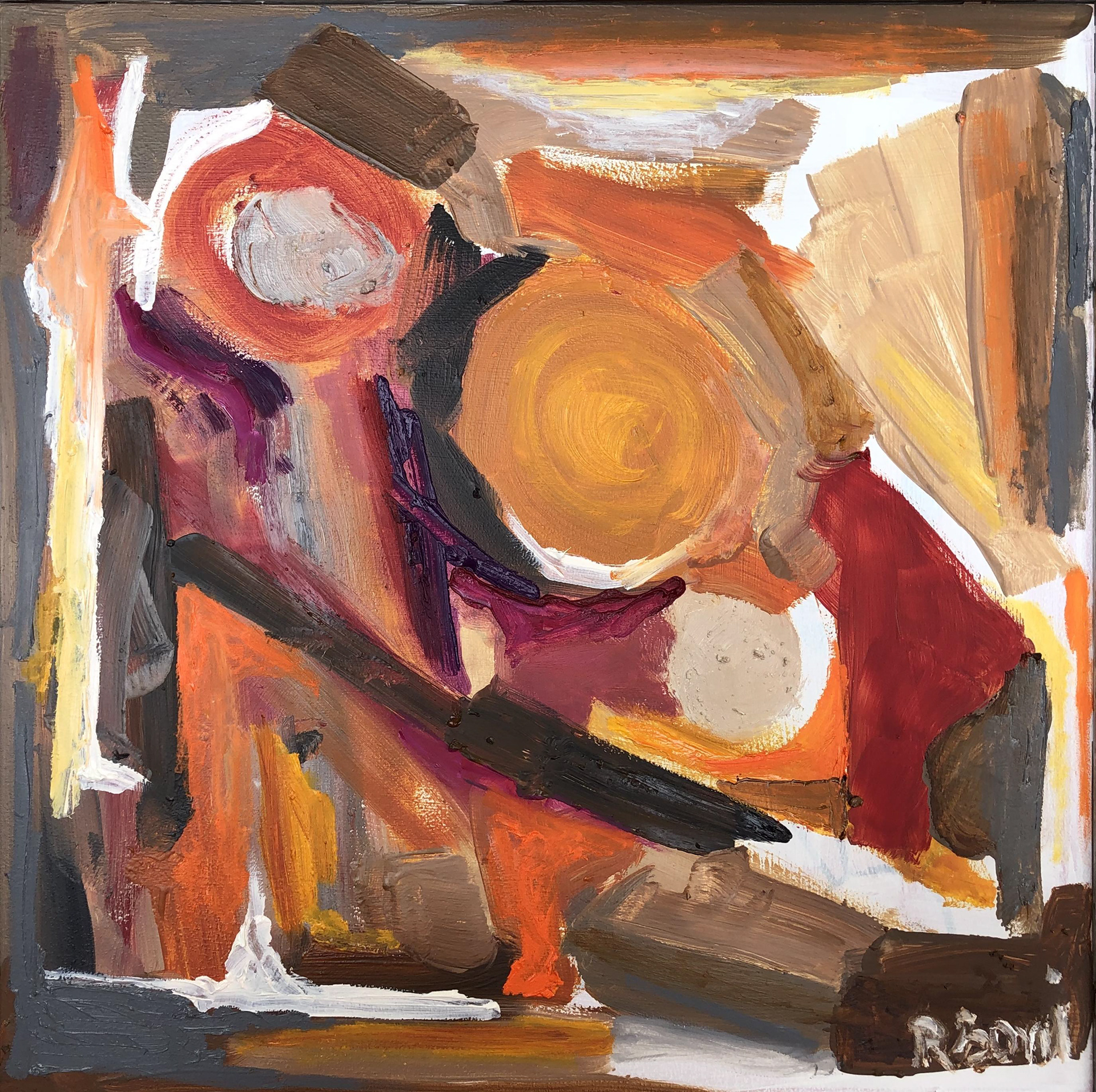 September 21–November 1, 2020
Click on artist to view artwork 
38th Annual Studio Artist Exhibition
Reception: Saturday September 26, 
2:00 to 4:00 PM
Artist Talk: Sunday October 18,
1:00 to 3:00 PM (limited occupancy)
The Studio Artists at the Brush Gallery are pleased to announce their upcoming 38th annual group show
entitled "CHROMA." The 9 Artists have brightened things up by creating a variety of exciting works that
express perceptions and relationships of tone and hue as elements of color.

CHROMA is an uplifting treat for both the eyes, and the soul this fall. The Brush Studio Artists invite you
to explore the effects that color can have on all of us through art. Their work will be on view in the Brush Art Gallery as well as via a virtual online Gallery for the very first time.

Installation Artist, Lowell
I VALUE --> 
PLAY
 AS A FORM OF EXPLORATION. AS AN 
EMERGING ARTIST AND DESIGNER I AIM TO CREATE EXPERIENCE FOR BRANDS AND HUMAN BEINGS. I BELIEVE ART IS THE PROCESS OF LOOKING INTO AN UNEXPLORED REALM. DESIGN IS THE PROCESS OF DISCOVERING THE UNEXPLORED REALM.
I CONSTANTLY REFINE MY --> 
METHOD
 <-- THROUGH PRACTICE AND FAILURE. MY MATHOD ALLOWS ME TO STRADDLE PLACES BETWEEN ART & DESIGN, EXPLORE, EXPERIENCE & EXIST FOR HUMAN BEINGS AND BRANDS.
Web site:​​​​​​​ https://chummengsounstudio.myportfolio.com/
Photographer, Lowell
Paul Richardson is a Lowell-based fine art photographer and writer. A graduate of UMass Amherst and the Essex Photographic Workshop, his photographs and writings have appeared in various publications over the years, including the Boston Globe Magazine and various literary publications.
Sculptor/Painter, Lowell
Chrissy Theo Hungate is a fine artist working in drawing, painting, sculpture and mixed media. Her artistic work often reflects her interests in Human Relationships and the Human Condition.
Chrissy is a native of Lowell, Massachusetts where her life long passion for art was born. After earning a Fine Arts degree from Boston University College for the Arts, she started her career working as a sculpture technician; helping other artists reproduce their sculptural works. For the past 15 years she has maintained a studio at the Brush Art Gallery and Studios of Lowell, where she and the other Studio Artists provide community outreach to the public from an open-studio environment. 
Chrissy teaches art to small groups through a Brush Art Gallery Special Perspectives Program, and teaches individually in her studio as well. She often participates in community art activities and projects. She maintains memberships in a number of art organizations including The New England Sculptors Association, The Lowell Art Association, and the Arts League of Lowell, and she has shown work with these groups throughout New England. 
Designer/Illustrator, Lowell
2020 is an extraordinary year, on the magnitude of the assassination of JFK in 1963 and the Twin Towers attack on 9/11/2001. The difference is the first two were political, easy to place blame on the perpetrators, while the COVID-19 virus, seemingly an act of god, drags on and on. 
It was slow to comprehend and for many is hard to believe the enormity and seriousness of its impact. Unlike the other two, what to believe and who to blame remains elusive. But, although a confirmed skeptic, I choose to follow the advice of scholars, scientists and researchers rather than bird-brain (with apologies to birds) loonies. So, I'll wear a mask, minimize social gatherings and keep Six Feet Apart.
Painter, Burlington
After 20 years of diligent work as a software Engineer in a corporate environment, Raksha Soni began an epic second act: to follow her true calling for Art. She applies the same rigor and drive to the 3 C's that make up her life's mission: creativity, community, and compassion. 
She founded Brush & Paisley in 2017, to bring her art to new audiences. As an artist she is prolific and has had over a dozen exhibitions where she has showcased her artwork; from intricate madhubani drawings to lush, opulent landscapes that capture the nostalgia and emotion of various parts of the world. Along with furthering her own journey as an artist, she teaches young kids and helps them express and harness their creativity and find their artistic voice. 
In her own words "Art is a foundational part of my life, and I try to spend my free time experimenting with it. I express my gratitude, emotions, and admiration for nature and Mother Earth through color. My inspiration comes from the many sources: places I travel to, nature, architecture, culture and the people around me. The creative process gives me tremendous joy, satisfaction, and a sense of great accomplishment, and I hope this beautiful journey of self-discovery continues forever."
Painter, Dracut
Colors allow me to express emotion through my creativity process.  For this show, I mixed textures with colors to create a third dimension to my paintings.  We live in special times and it was important to show another dimension of my personality through my paintings.
I never know what will be the end result when I start an abstract painting.  I select my colors and go for it.  Sometimes, I stay with my initial color selection and sometimes I change.  It's all about how I feel and how I respond to the colors.  
Once the paintings are completed, deciding on the layout for the wall also requires a lot of trial and error.  The colors, format, and dimension of the paintings need to create a rhythm and interesting dynamic to invite and guide the viewer through the exhibit.
Ceramics and Mixed Media, Methuen
Lolita has made functional, decorative, and sculptural pottery for 45 years. She has also created glass art using mosaics, fusing, lampworking, glass painting, glass submerged in resin.
Education Background: Art Education from Plymouth State College now Plymouth University, Plymouth, NH. Masters in Elementary Education from Cambridge College. Various other art classes were taken at a
various colleges to obtain 45 credits beyond her masters.

Certifications: Art education pre-k-12, Elementary Education K-8.
Lolita has been teaching art for 38 years. She is now retired from the Lowell Public school system, where she taught art for 21 years.
Quilter, Billerica
Color makes me happy. I surround myself with color and pattern. I think more color is always a good thing. I hope my colors make you happy too. 
I am drawn to quilting, because functional objects can be beautiful art also.
Jeweler, lowell
I see jewelry as a statement about who we are as individuals. How and with what we choose to adorn ourselves is a part of each of our stories...a dramatic window into our individuality which says much about how we see ourselves. 
I'm greatly inspired by the natural and ethnic... especially that which is perfect in its imperfection. My designs are driven by texture, color and shape, often with the unexpected added either as a bit of whimsey or a twist on what is expected. My pieces are most often accented by various beads and hand wrought metal work of sterling silver, copper, brass or any other metal that falls into my sphere which can be pounded, forged, bent, drilled, riveted, sawed or explored in a design sort of way. 
Throughout history people have adorned themselves and I feel honored to be participating in today's adornments through my jewelry designs.